Add videos, images and PDF's from any cloud storage device linked to your phone or tablet.
Uploading Video & Images
You can upload video and images directly into a Concept in ASSIST by accessing either your photos, camera or your cloud based storage devices from your phone - iCloud, Google Drive, Dropbox, etc. This is one of the most powerful features in ASSIST.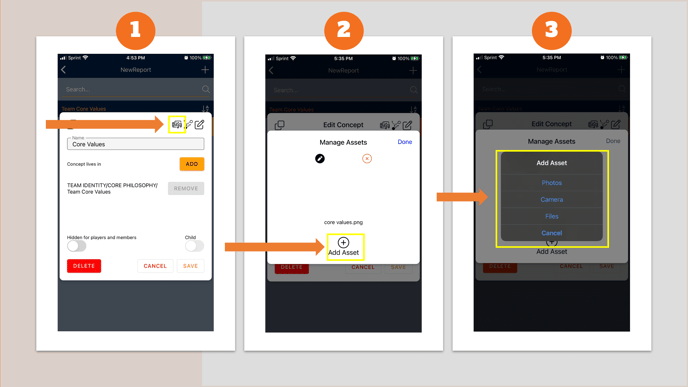 Add your cloud storage services for your "files" options if they don't already appear: