This article will show you how to create/print a pdf version of your playbook.
On your home screen click the tab that says "Create Print Job"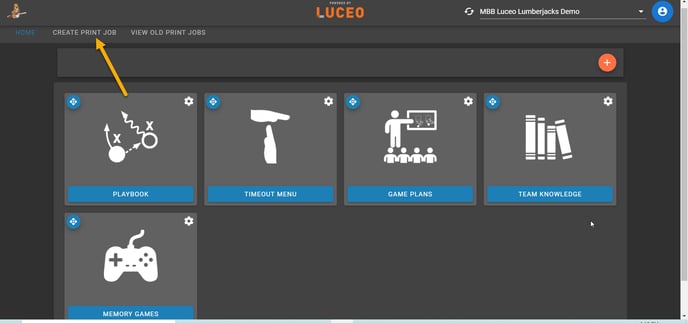 Here you select if you want to add an entire Book, Chapter, or any specific concepts (plays)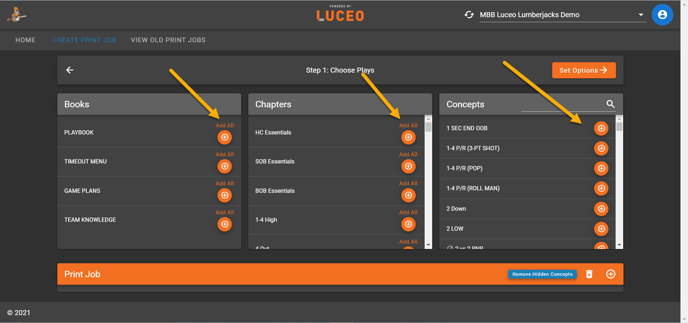 Scroll down to see all the concepts that you added to be printed/turned into a pdf.
You can re-order your concepts by dragging and dropping where the orange arrow is pointing.
You can edit the name by clicking on the icon where the purple arrow is pointing
You can remove a concept you do not want included by clicking on the icon where the red arrow is pointing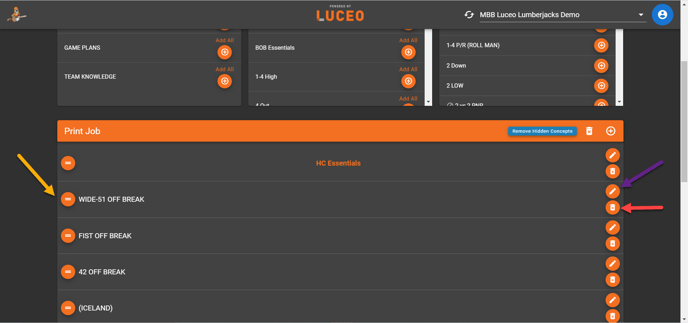 Once you have the correct concepts to be printed click the orange "Set Options" button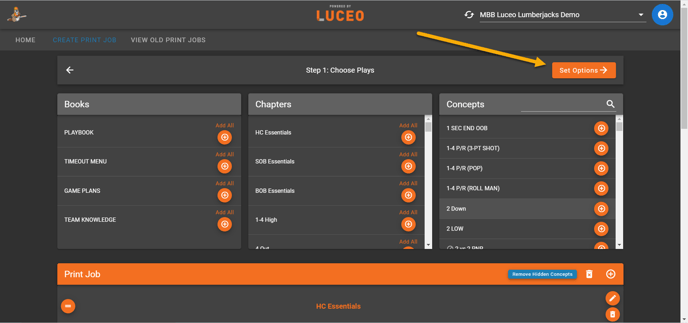 On the final screen you need to name your PDF. Browse and select all the formatting options to your liking. You can preview what the PDF will look like by clicking the preview button (Red Arrow). Once you are finished selected the download button (Green Arrow) and your will PDF will download directly to your device.